Clean Beauty Favorites
DISCLAIMER
This blog has not been approved by your local health department and is not intended to provide diagnosis, treatment, or medical advice. Read More

This blog has not been approved by your local health department and is not intended to provide diagnosis, treatment, or medical advice. The content provided on this blog is for informational purposes only. Please consult with a physician or other healthcare professional regarding any medical or health-related diagnosis or treatment options. Information on this blog should not be considered as a substitute for advice from a healthcare professional. The claims made about specific products throughout this blog are not approved to diagnose, treat, cure, or prevent disease.
In this article: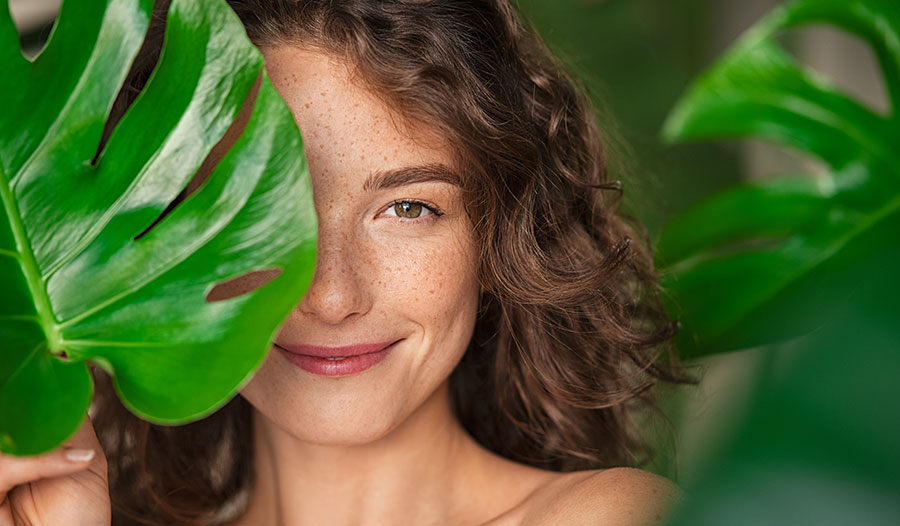 The general idea of clean beauty is that companies are intentional, thoughtful, and ethical about the ingredients they are putting in their products and how they are sourcing them.
Some may refer to clean beauty as a trend, but I beg to differ. Now more than ever, people are seeking out trustworthy products, ingredients, and information that help them make better choices so they can live their healthiest life. People have become very aware of what they are putting into their bodies and skincare and haircare are no exception. Our skin is the largest organ on our bodies, so why wouldn't we be conscious about what we put on it? We are what we eat and what we apply to our skin, so ensuring that products are healthy and non-toxic is so important for optimal health.
‌‌‌‌Clean Beauty Terminology You Should Know
There are quite a few terms out there like "natural," "non-toxic," "green," and "organic" which all sum up clean beauty. Here's what they mean:
Natural

: Ingredients are sourced from nature and minimally modified to keep their "natural" state as much as possible.

Green

: Products were developed and ingredients were sourced with a focus on limiting environmental impact.

Non-toxic

: Brands are leaving out ingredients that have been linked to toxic responses in humans like neuro-disruption and hormone disruption. Some examples of problem ingredients to look out for are phthalates, formaldehyde, petroleum, and asbestos (also labeled as talc).

Organic

: Unlike other labels, the word organic is highly regulated, and legally means a brand or ingredient has been certified by the USDA. Organic beauty is about using products that are made from high-quality, organically farmed ingredients that have not been sprayed with agricultural chemicals and herbicides.
Consumers' growing demand for transparency in cosmetic products has led to the clean beauty movement that I believe is here to stay. And given the growing number of clean beauty options, it's easier than ever for consumers to be able to choose products that meet their specific skincare needs and demands.
Standards for clean beauty differ across the world. Several organic organizations from different countries have come together and created the COSMOS Organic and Natural Standards as a way of having one reliable certification that people could recognize and trust when purchasing organic products.
Clean beauty is all about transparency and wellness. There is power in clean products.
‌‌‌‌How to Get Started With Clean Beauty
If you're interested in clean beauty and don't know where to start, here are three tips:
Take baby steps.

Start by changing one thing at a time—it can be overwhelming if you try to do it all at once. Try a clean deodorant or toothpaste then build from there. Remember that small steps in the right direction to a non-toxic life are better than no steps.

E

ducate yourself.

Mobile apps like Think Dirty, EWG, and Code Check scan products and give toxicity ratings. Safecosmetics.com gives scientific details that tell you what's in your beauty products to help make the correct decision on what to purchase.

Read labels.

The top ingredients on the list are the highest in concentration, and it goes in descending order.
‌‌‌‌My Favorite Clean Beauty Products
If you are new to clean beauty products and looking for a place to start incorporating them into your routine, or if you are already using clean products, and you would like new options, I have listed a few of my favorite clean beauty products to help get you started.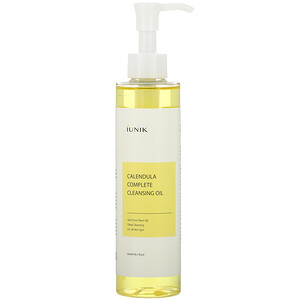 Why I love it:
Made of 94% pure plant oil

Effectively removes makeup

Lightweight texture

Good for all skin types
This cleansing oil from iUNIK washes away sunscreen, BB cream, and lip and eye makeup all at once leaving your face feeling squeaky clean all while protecting your skin barrier. To use it, pump 2-3 times on dry palms, massage all over your face and neck, and then rinse with warm water.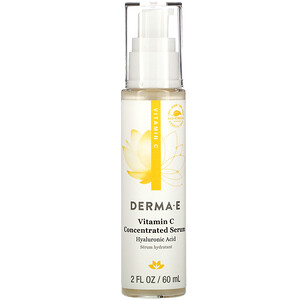 Why I love it:
Supports collagen health, and helps to minimize the look of fine lines and wrinkles

Helps improve the appearance of uneven skin tone

Contains soothing aloe and vitamin E to help moisturize and rejuvenate
Incorporating vitamin C is an important step for anti-aging and brightening skin. Vitamin C is a potent antioxidant and also helps support collagen health. To use this Vitamin C serum, apply to a clean face and neck. It can be used morning and evening and with your favorite moisturizer.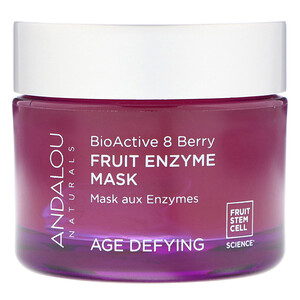 Why I love it:
Helps support dermal vitality

Leaves skin dewy with a natural glow

Contains fruit stem cells from apple and grapes
The fruit juice enzymes in this face mask from Andalou Naturals dissolve and exfoliate, leaving your skin with a beautiful glow. This mask is a must-have in your skincare routine. To use it, apply evenly to clean, dry or damp skin and leave on for 10-20 minutes. Rinse with cool water.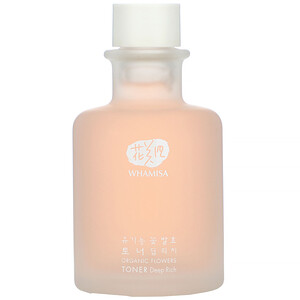 Why I love it:
Enriched with argan oil, dandelion extracts, and galactomyces

Contains botanical extracts from aloe and chrysanthemum to replace water for lasting hydration

Supercharged with a signature fermentation process for maximum efficacy
This rich, serum-like, bouncy toner from Whamisa is formulated with 97.4% organic ingredients, and leaves your skin feeling hydrated and dewy. It's best for normal and dry skin types. To use, apply onto cleansed skin, then gently tap to absorb. This product can be used daily, morning and night.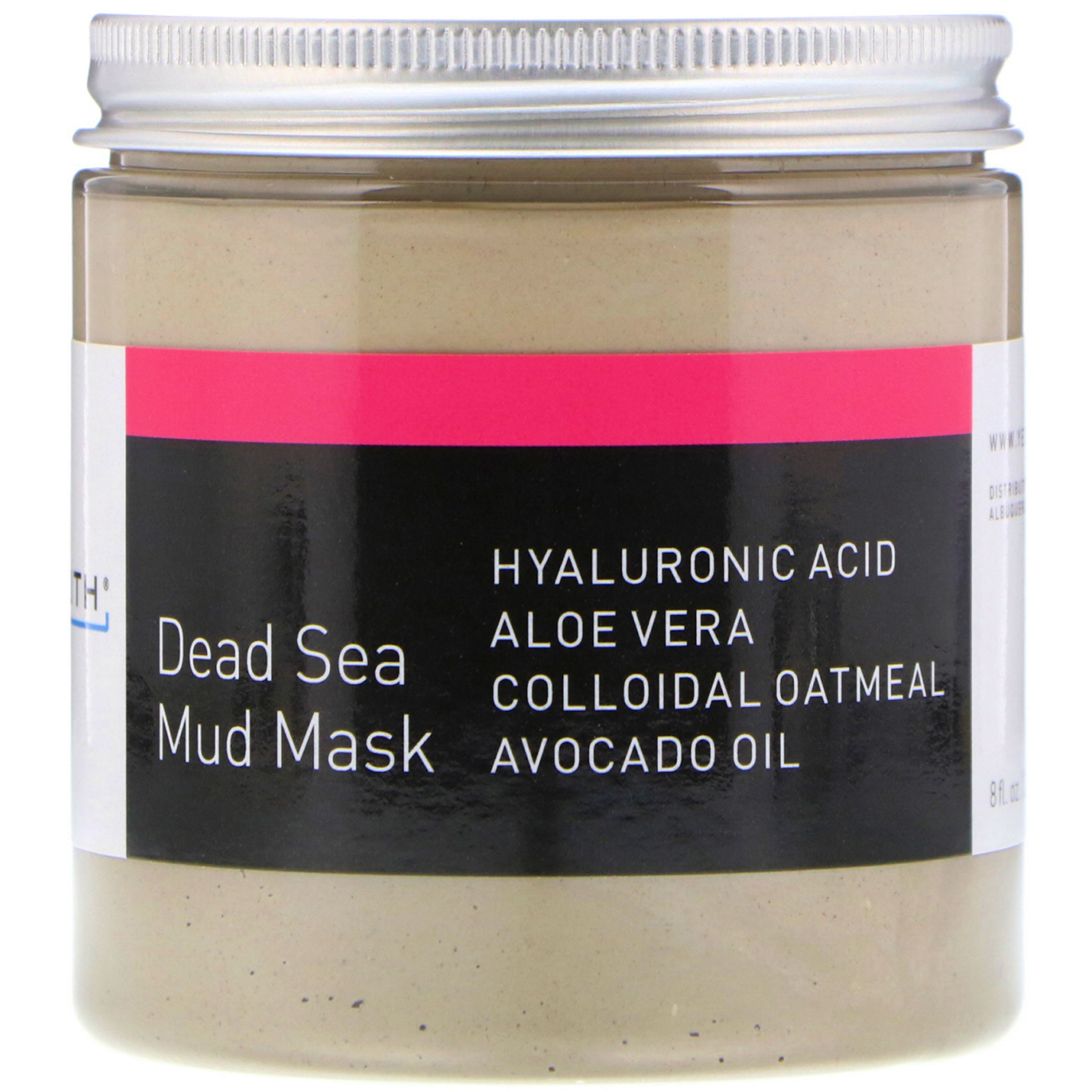 Why I love it:
Helps to fight against pimples and blackheads

Detoxifies skin, drawing out impurities and excess oils
This purifying face mask from Yeouth gently exfoliates by removing toxins and dead skin cells while encouraging the skin regeneration process. Did I mention it minimizes pore size? Sign me up, please. This mask is great for improving overall complexion. To use, apply an even layer to clean, dry skin avoiding the eye and lip area. Leave on for 15-20 minutes or until dry. Rinse off with water. For best results use three times a week.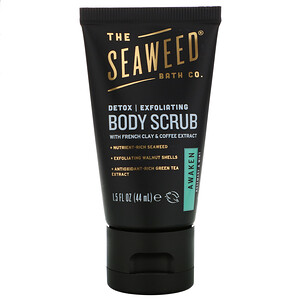 Why I love it:
Helps to purify and exfoliate for softer, smoother-looking skin

Certified organic

Leaves skin smooth, cleansed, and moisturized
I have super sensitive skin and this body scrub from The Seaweed Bath Company is mild and not abrasive. It is also mild enough to be used as a body wash. The scent is very fresh. I know you will love this product as much as I do. To use, massage onto wet skin. Rinse clean. Use 2-3 times per week or as needed.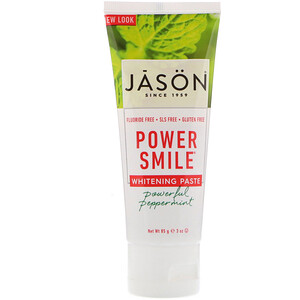 Why I love it:
Fluoride-free

SLS-free

Leaping Bunny Certified
This toothpaste from Jason Natural freshens breath and whitens teeth. Use at least twice per day to see results.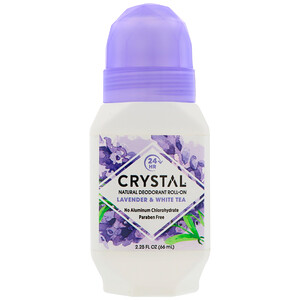 Why I love it:
Aluminum and paraben-free

Absorbs wetness

Hypoallergenic

Leaping Bunny Certified

Made with essential oils
The best thing about this natural deodorant from Crystal Body is it does not leave a residue on your skin or clothes. The scent is subtle but noticeable. I lead a very active lifestyle, and I need a clean deodorant that works. This one is a must-have. When applied to clean skin, it works for up to 24 hours.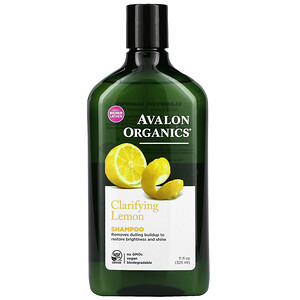 Why I love it:
Removes dulling buildup to restore brightness and shine

No GMOs

Vegan

Leaping Bunny Certified

Certified organic

pH balanced
This shampoo from Avalon Organics is formulated for dull or lackluster hair. I love how it removes build-up. If you use a lot of products in your hair like I do, this shampoo is for you. It contains a medley of lemon essential oil, quinoa protein, aloe, and vitamin E. These ingredients work to brighten hair and remove excess oils. To use, gently massaging into wet hair to produce a rich, cleansing lather. Rinse and follow with your favorite clean conditioner.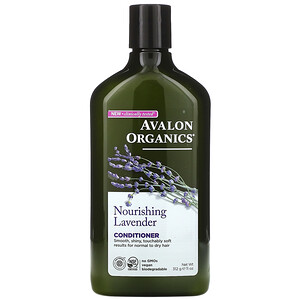 Why I love it:
EWG verified

Contains organic ingredients

No GMOs

Vegan

Biodegradable
I have dry, coarse hair. I love that this conditioner from Avalon Organics leaves my hair feeling silky soft, smooth, and shiny. This formula not only conditions it also helps to seal the hair cuticle. It's best for hair that is normal to dry. To use, massage into freshly shampooed hair and leave on for 1-3 minutes before rinsing.
Cheers to your health and non-toxic living!