Self-Care Routine Tips From a Psychologist
DISCLAIMER
This blog has not been approved by your local health department and is not intended to provide diagnosis, treatment, or medical advice. Read More

This blog has not been approved by your local health department and is not intended to provide diagnosis, treatment, or medical advice. The content provided on this blog is for informational purposes only. Please consult with a physician or other healthcare professional regarding any medical or health-related diagnosis or treatment options. Information on this blog should not be considered as a substitute for advice from a healthcare professional. The claims made about specific products throughout this blog are not approved to diagnose, treat, cure, or prevent disease.
In this article: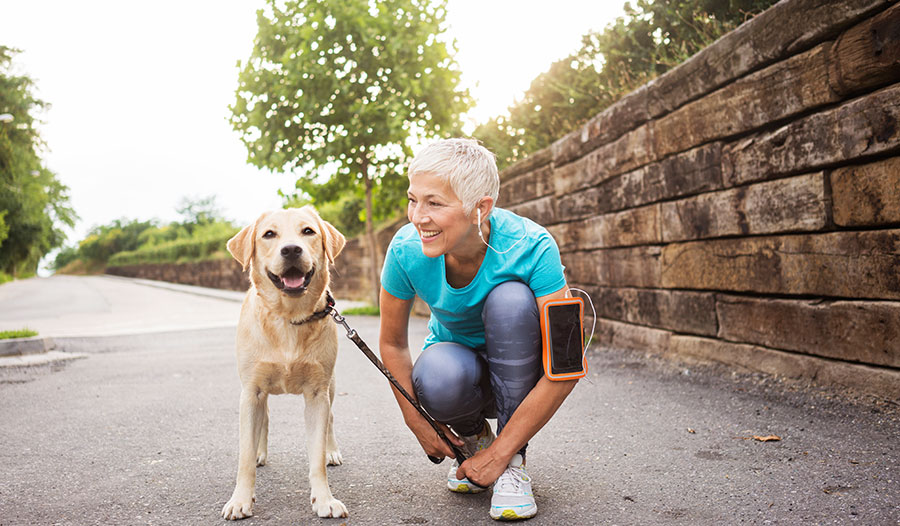 When you think about self-care, what comes to mind? If you're like most people, you probably envision bubble baths, massages and mani pedis.
While these are all wonderful self-care rituals (Personally, two of my favorite products are Rainbow Research Lavender Chamomile Bubble Bath and SuncoatGirl's Water-Based Nail Polish.) that can help you recharge and feel and look your best, there's much more to self-care than a soak in the tub followed by a coat or two of polish.
‌‌‌‌What Is Self-Care?
There are many definitions of self-care out there. I like the Oxford Dictionary take: "The practice of taking an active role in protecting one's own well-being and happiness, in particular during periods of stress."
I like this definition because it emphasizes that self-care is a practice—something that you do regularly. This is key, because to have a positive impact on your life, you have to create self-care habits and rituals and practice them on a regular basis. As Will Durant puts it, "We are what we repeatedly do. Excellence is not an act, but a habit."
Second, I love the idea of taking an active role in protecting your well-being. With so much chaos and uncertainty in the world these days, it's empowering to realize that you can impact your own health and happiness. You may try or want to change others or wish things were different in the world, but you only have control over your own energy.
This definition is also powerful because it rolls in the concept of self-care as a way to deal with stress—something most of us need to lower, especially due to the pandemic.
‌‌‌‌My Definition of Self-Care
Like my clients, I'm constantly changing, growing and transforming. As a result, my personal definition of self-care and daily routine are a moving target, shifting on a regular basis depending on my energy level, day of the week, season of the year, and my season of life.
On days when my energy is high, I may hike or kayak, take a long bike ride, or lift weights. When my energy is low, I utilize rejuvenating practices such as restorative yoga and meditation and may go for a brisk walk. If I'm tired, rather than consuming caffeine, I grab my lavender eye pillow and take a short power nap. Studies show that napping can improve cognitive performance, enhance memory and mood, and reduce fatigue.
I do take Self-Care Sundays. This is my day to sleep in, fix and eat brunch, and go for a long hike with my partner. After a couple hours of walking I'm tired and enjoy curling up with a good book and a cup of tea.
I live in Vermont, where we have four distinct seasons that influence my self-care. During winter, I get extra rest, eat more cooked foods, and use luxurious body lotions to compensate for the cold, dry air.
I soothe my soul and dry skin with Desert Essence Bulgarian Lavender Hand and Body Lotion.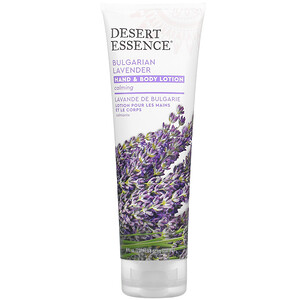 To deal with rough feet, I use a pumice stone and slather on Himalaya Footcare Cream.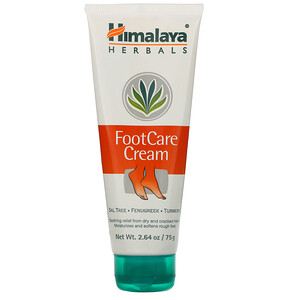 In the summer I spend as much time outside as I can so I use extra sunscreen. I also carry Badger Company, Natural Mineral Sunscreen Face Stick so I can apply it every few hours or after swimming.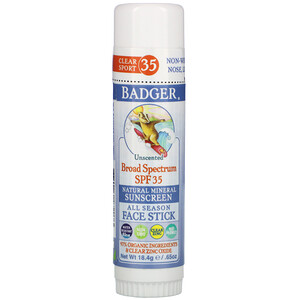 ‌‌‌‌How My Self-Care Routine Has Evolved
My self-care routine has evolved as I have. These days, I use products that contain anti-aging ingredients that address my gracefully aging skin, hair, and nails. I've also set as a goal the elimination of harsh chemicals from all areas of my life. Everything from my laundry soap to my dish soap to my deodorant and toothpaste are eco-friendly. These green alternatives still get the job done but without toxicity.
‌‌‌‌Defining Self-Care for Yourself
The first step to creating your personal self-care routine is to define self-care and take a self-care inventory. To get started, pull out your journal or grab some paper and use these prompts to activate your inner pamperess:
What does self-care mean to you?

How do you currently care for yourself?

What helps you to feel fantastic?

How do you stay energized and recharge your batteries when you're tired?

When do you take breaks in your day?

How often do you spend time alone?

How would you like to care for yourself?
‌‌‌‌The 5 Rays of Self-Care
When working on my own wellbeing or helping my clients develop their own practices to go from surviving to thriving, I break self-care down into five rays: body, mind, heart, spirit, and relationships. I keep a running list of how I care for myself in each of these categories. When I'm stressed or want to enjoy a little TLSC (tender-loving self-care) I pull out my list and pick something to do. Here's what's currently on my list.
Body
My facial routine is simple. Morning and night, I use a hydrating cleanser, followed by Mad Hippie Vitamin C Serum, Now Foods Correcting Eye Cream, and Derma-E Hydrating Night Cream.
I seal in the goodness by using a rose quartz face roller. The roller feels amazing, gives my face a massage, relieves tension, and stimulates the lymphatic system. This decreases puffiness and increases glow. Most days, I only wear tinted lip balm. When I shoot a video or do a livestream, I use BB cream, concealer, lip gloss, and a little blush.
After caring for my skin, I perform a routine called the Five Tibetans. I've done these simple rites, which stimulate the flow of energy through the chakras, for years. They only take about 10 minutes, tone all my muscle groups, and promote longevity.
My squirrel-chasing border collie makes sure that I take a long walk everyday. I live on an island in Lake Champlain and treasure these long walks where I see wildlife including deer, bald eagles, and ducks. Being in nature (and even viewing pictures of nature) is very healing. Research shows that being in nature has a positive impact on wellbeing. Walking in the woods can help reduce stress, anxiety and depression and even enhance memory.
At the end of a long day, I reconnect with and care for my body and self via a little self-massage with Now Foods Solutions Tranquil Rose Oil.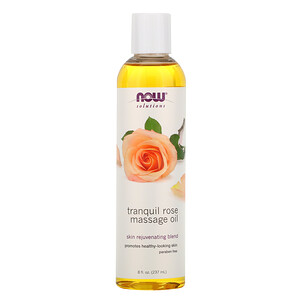 Massaging my feet, hands, and shoulders triggers the release of the calming chemical oxytocin (aka the love hormone), and the rose oil is excellent for my skin and the aroma reduces anxiety and stress. I also like to use a neti pot in the shower a few times a week to rinse my nasal passages.
Mind
One of the many reasons I became a psychologist is that I struggled with depression. Through my studies and own therapy, I amassed an array of practices to use to care for my mental health.
My most powerful practice is self-compassion, which entails treating myself the way I would a good friend. Rather than criticizing myself, I treat myself kindly. When I'm stressed I take a self-compassion break. This entails stopping what I'm doing and offering myself soothing touch and supportive self-talk. Research shows that it reduces stress, anxiety, and depression while increasing life satisfaction, optimism, and wellbeing.
With so much of life conducted on Zoom these days, an important mind-care tactic for me is turning off all screens. While research shows that most American adults carry their cell phone with them and rarely turn them off, I like ditching my cell. Doing so increases mindfulness or present-moment awareness and connections with others. Turning screens off at bedtime gives you a break from emails, disturbing media, and blue light and improves sleep, which in turn impacts everything from mood to body weight.
Turning off media also frees up time for creative pursuits that enhance mental self-care like drawing, dancing, or playing music. After a long day of coaching, I relax my mind by cooking whole food plant-based meals that contain healing herbs and spices. I'm gluten-free, so I also enjoy baking my own healthy, natural treats using almond or coconut flour and organic cocoa powder. I also make an easy 3-ingredient chia pudding by simply mixing ¼ cup of chia seeds (They contain nutrients that boost brain function) with a cup of almond milk and then sweetening with organic maple syrup or honey.
Another great way I care for my mind and strengthen my brain is to read. Along with increasing your vocabulary, research shows reading can enhance memory, brain connectivity, and concentration; reduce stress; and prevent cognitive decline. Reading fiction has been shown to increase empathy. Plus, reading a good old print book is a great addition to your self-care sleep routine.
Emotional
Emotional self-care entails performing activities to soothe and comfort yourself such as sipping chamomile tea as you journal and listen to peaceful music.
Some of my favorite emotional self-care practices are giving and receiving hugs, playing with my dog, and spending time with family and friends. I'm also a fan of cinema therapy–watching funny, romantic, or inspiring movies to help boost your mood. Coloring cheerful mandalas while listening to my favorite podcasts is also another way I like to care for myself emotionally.
Essential oils are the newest member of my emotional self-care team. They are effective at reducing stress and boosting mood because inhaling their aroma stimulates your limbic system, a part of the brain that plays a role in emotions and the formation of memories.
I use both single oils and essential oil blends topically and aromatically. Recently, I discovered an aromatherapy car diffuser. A few drops of lavender paired with calming music almost turn my car into a spa. To feel energized during exercise, I put a couple of drops of peppermint on a cotton ball and tuck it into my sports bra prior to workouts. At work I diffuse energizing oils and at bedtime I put a few drops of calming ones on my pillow to help me relax.
Spiritual
Spiritual self-care entails activities that replenish the soul or inner self. These practices are just as important as self-care routines that take care of the body, mind, and emotions. This is one area that many people tend to ignore.
One of my most important spiritual practices is meditation. Not only does it slow down my mind it helps me access my intuition so that I can better understand and meet my self-care needs. A regular meditation practice also raises your energetic vibration so you feel more alive and whole. To put my mind and soul in the mood to meditate, I like to play relaxing music and light a candle or burn incense.
At least once a month, I practice self-care by burning sage. Thought to release negative energy and ions, sage has antimicrobial properties so burning it may help reduce the number of bacteria, viruses, and fungi in your home. It's also been used as a Mexican Traditional Medicine to treat anxiety and depression.
Relational
Relational self-care is straightforward, but of all the rays of self-care I find it is often the hardest for people to perform—especially for women, because we're often taught to put others first. After we've taken care of the kids, the house, the spouse, and our work, there usually isn't much space, energy, or time for self-care.
You can change this by realizing that saying no to others is saying yes to yourself. Self-care isn't selfish. Just like you're told on an airplane to put your own oxygen mask on first, you can't take care of others if you don't take care of yourself. Remember: you're with yourself 24/7, so your most important relationship is the one with yourself.